Wedding is an important event in life that many people have fantasized about since childhood. Every part is worth planning carefully. Vivipic can help you with the part of the wedding invitation. We exclusively introduce a variety of horizontal and vertical wedding invitations to provide you with the most beautiful and suitable style.
Size : The most commonly seen size is 1500*2100 (portrait) or 2100*1500 (landscape). And of course, you can customize a unique size in Vivipic's editor.
Fonts : Elegant fonts such as Belleza, Dynalight and Parisienne are recommended for topics; Poppins and Courier prime can be used in contents.
Must-have information : Hosts, time and place are necessary, others such as photos depend on personal preference.
Greenery is a common expression for weddings. Below we have several green-based templates. Some apply colors jumping to make the texts more vivid, and some go in a harmonious retro style for your reference.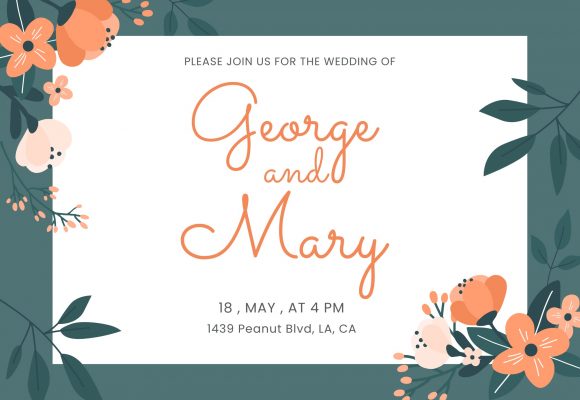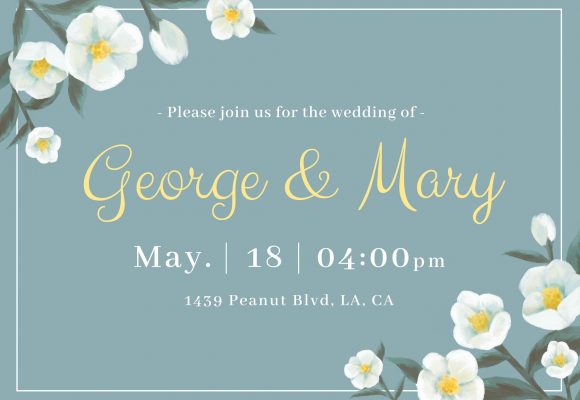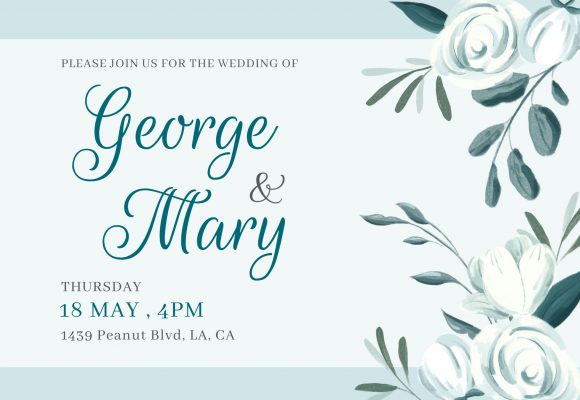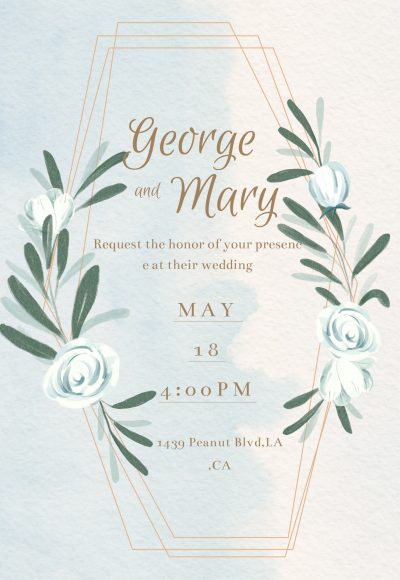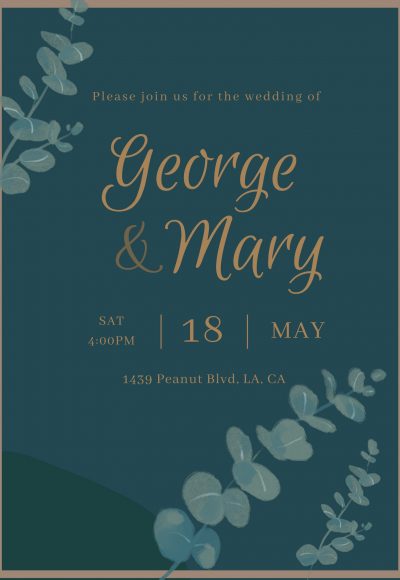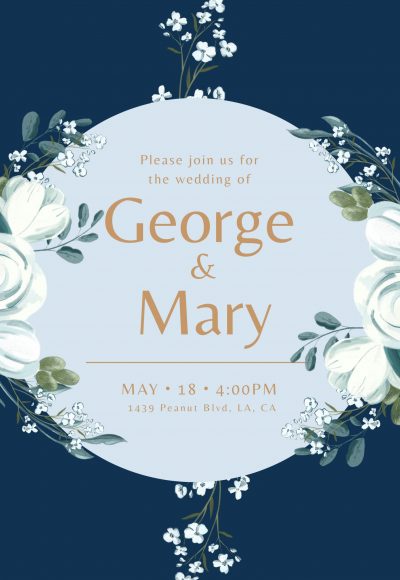 If you are looking for an elegant wedding invitation format, oil painting is a considerable style. The flower language of daffodils is self confidence and purity while roses are passionate and sincere love. Both can bring more blessings to your wedding.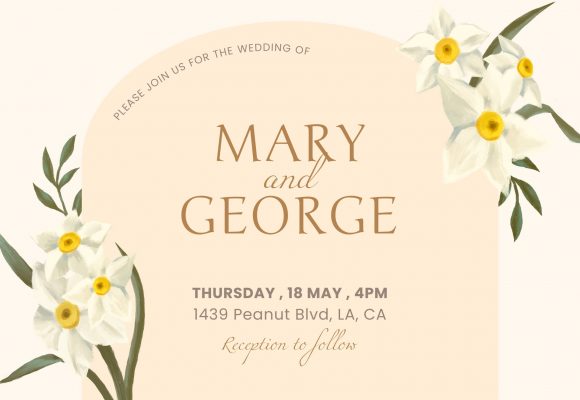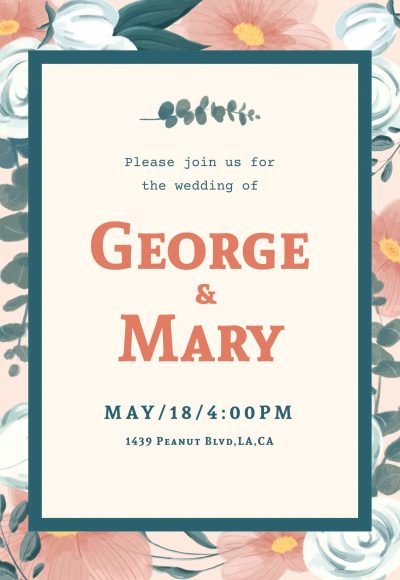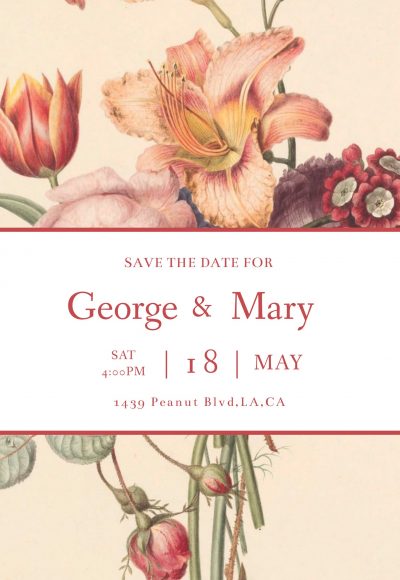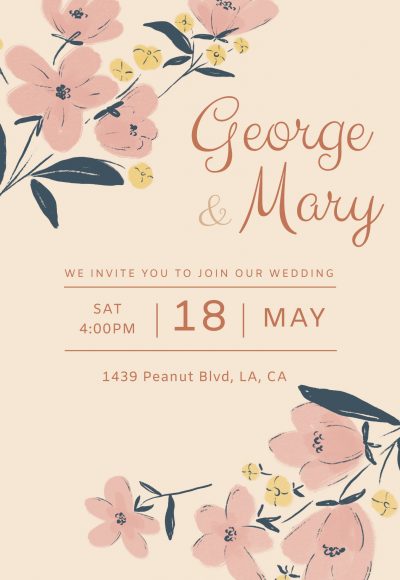 With Vivipic's vinatge materials,  plants and ripped paper, we have retro wedding invitations. If you want to do more customization, please read this article or go directly to the Object library in our editor to search for "vintage".