Create Instagram Stories That Boost engagement
The frequency of users posting Instagram stories is much higher than that of posts, mainly because the stories are more immediate, won't stay on the main page long, and the functions can be more diverse.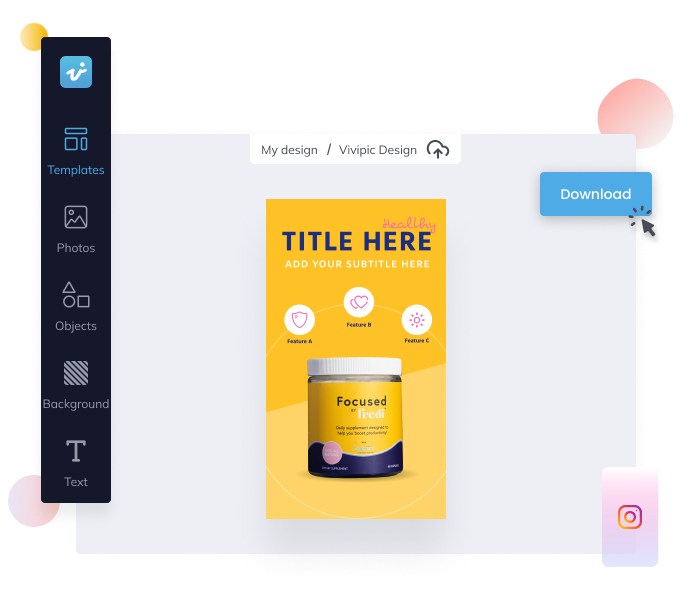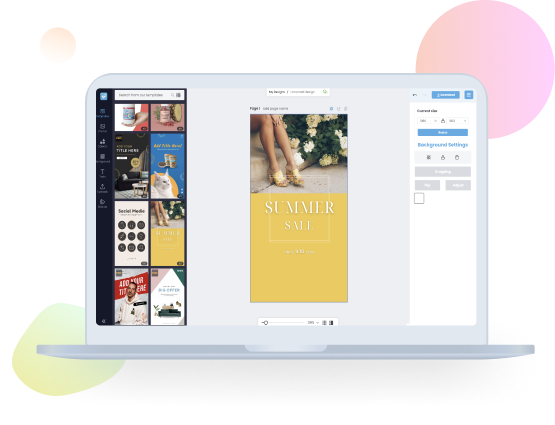 How to make a great Instagram Story?
Free Custom Instagram Story Templates
Vivipic fully understands the importance of Instagram Story for marketing practice, and our templates launched can help you improve brand recognition and user stickiness!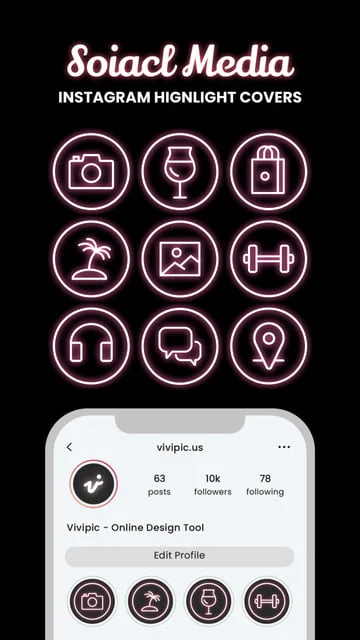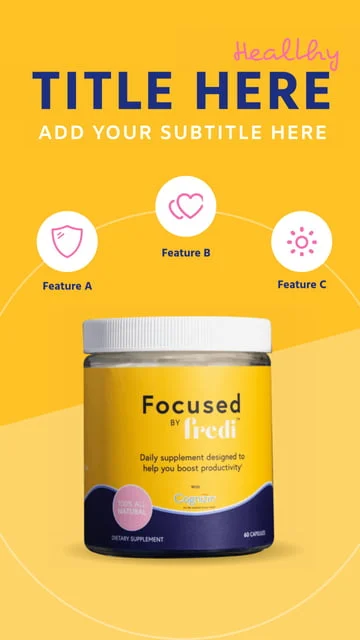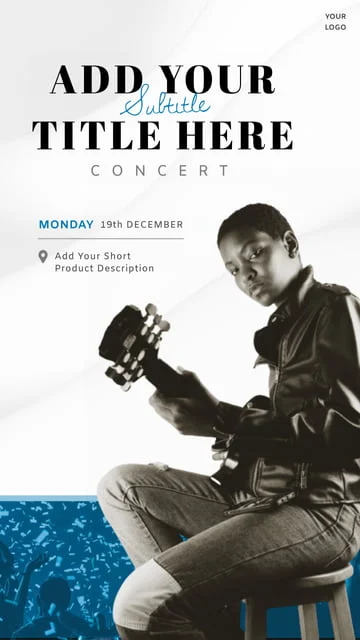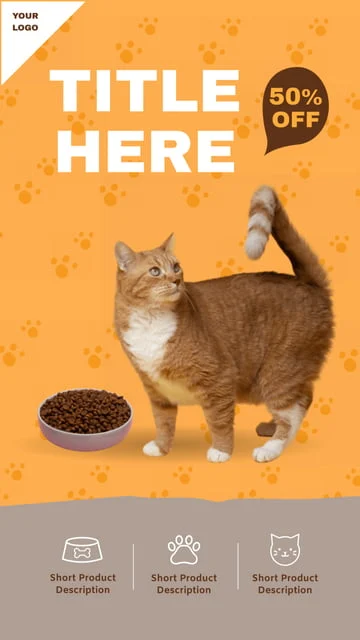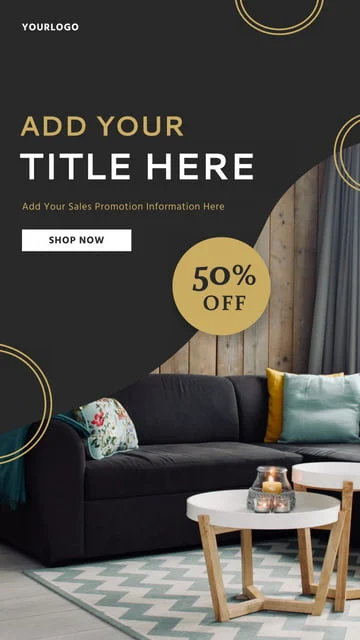 Check out what Vivipic can do for you.
Vivipic's Instagram Story Maker includes everything you need to design quickly. Our flexible & feature-rich editor covers all your needs.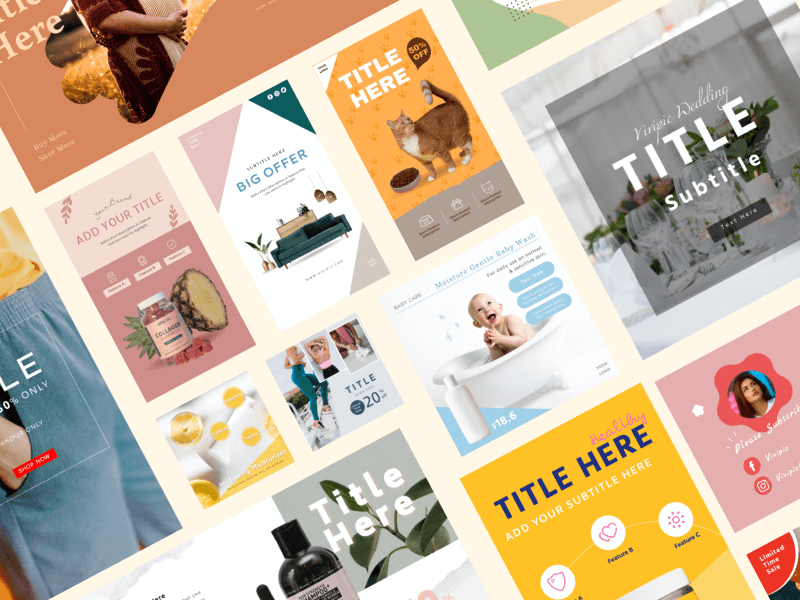 Tons of unique templates
Every Vivipic template comes from our professional in-house designers. Even if you don't have design skills, you can still create an impressive design with our pre-made & customizable templates. Moreover, our library of templates is continuously updated. You'll never run out of options.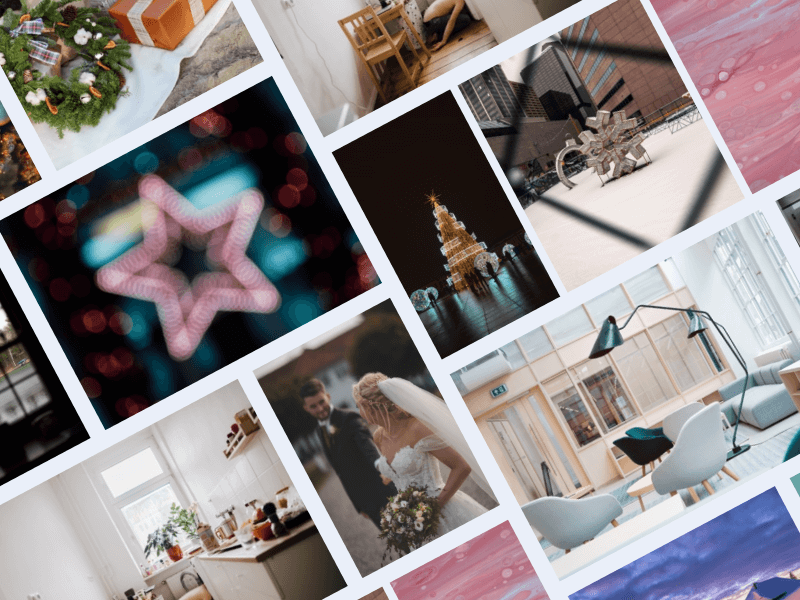 Millions of free stock photos
Thousands of incredible stock photos are at your fingertips. All photos can be used for any purpose without attribution.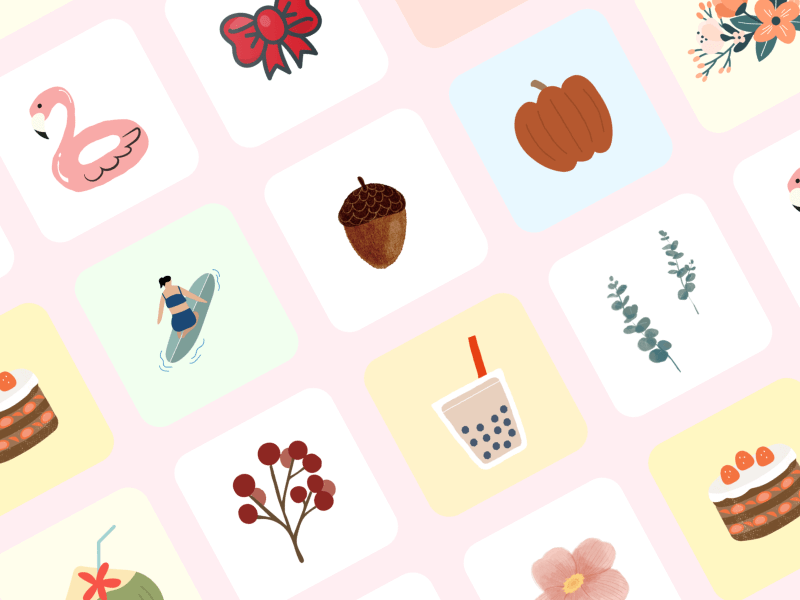 Endless options of beautiful objects
Thousands of royalty-free objects ready to use. You can enhance your design with illustrations, icons, frames, and more for both personal and commercial use.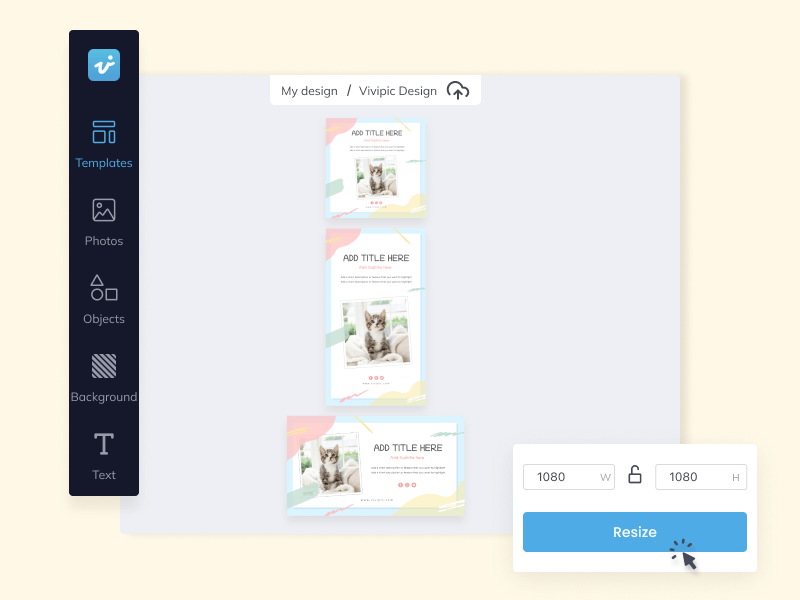 Smart design resizing
You can instantly change the size of your design to any formats without leaving the page or reloading.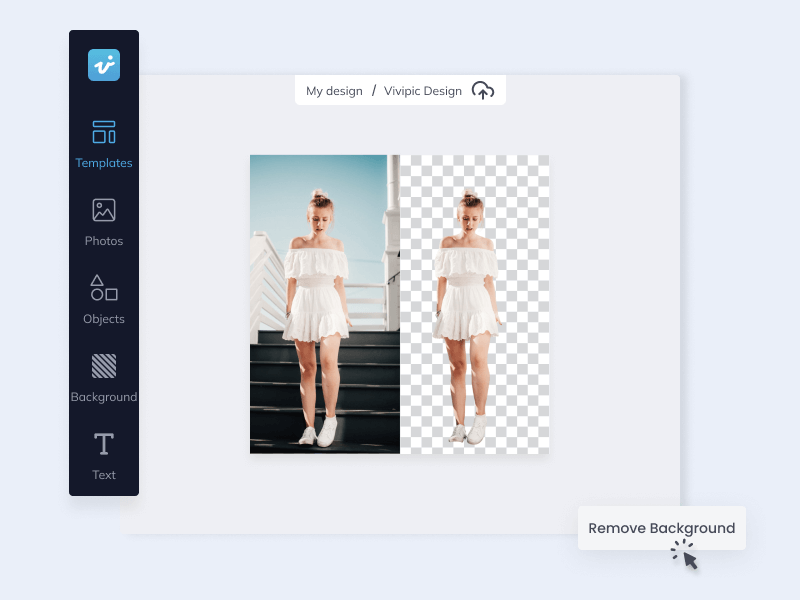 Instantly remove background
Vivipic's Background Remover let you remove image background automatically in just a few seconds. You can also use the eraser tool to easily remove unwanted areas of an image or add a shadow to the cutout image to increase stereo perception.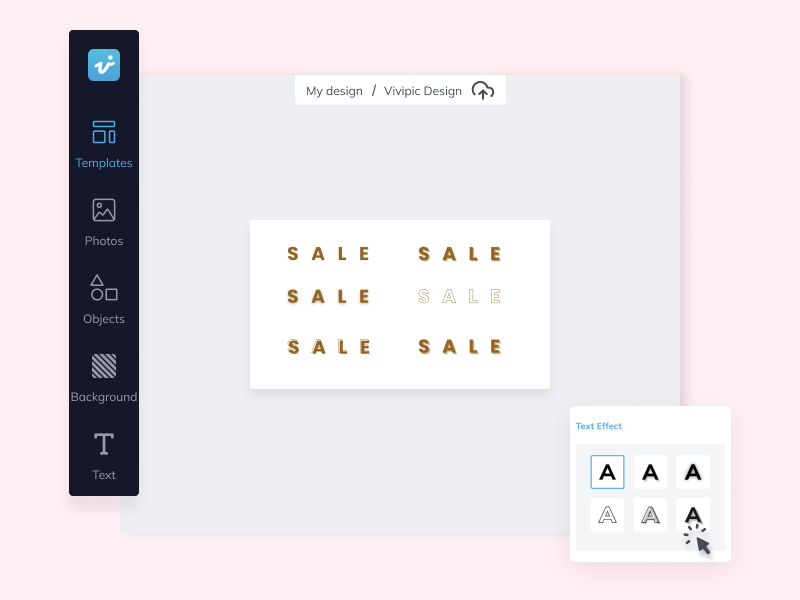 Shadow & outline effect
Drop shadows, outer glows, outline, rounded corners, and other fantastic effects can easily be applied to selected images or objects to add depth or emphasis to your designs.
What is the best size for Instagram Story?
The dimensions for Instagram Stories are 1080 pixels wide by 1920 pixels tall (1080 x 1920, or 1080p resolution). Your Instagram Story size should have an aspect ratio of 9:16.
What kind of Story templates can I find on Vivipic?
From product images and event promotions to all kinds of pro-looking backgrounds, Vivipic provides you with all kinds of story templates.
How to start using Vivipic editor? Do I need any design skills with it?
Simply go to Vivipic's homepage and click Get Started! The content and process design of Vivipic allows you to make beautiful designs with limited design skills.
What sets Vivipic apart from other design tools?
Vivipic is a purpose-oriented design tool. It provides you with designs that will be used in various occasions and industries, saving you the time of searching and modifying the designs by yourself.
What editing features does Vivipic offer?
If you're working with images, you can adjust brightness, contrast, saturation, blur, opacity, warmth, try different framing, add shadow, make rounded corners or remove the background. You can edit the text alignment, change fonts, adjust the spacing, and add effects such as shadow, glow, and outline. Our objects, such as shapes and lines, are able to round corners or modify thickness. We built these editing features to let you create without limits.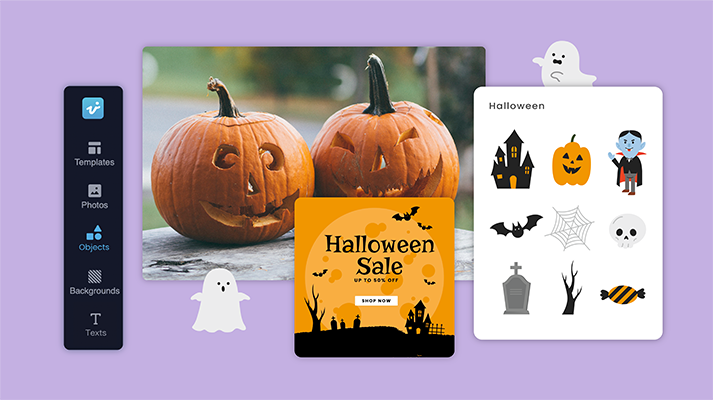 Happy Halloween images and background The Halloween that adults and children love is coming! Have you decided what role to…
Free Instagram Story Templates
Vivipic is the design tool that best understands your needs best with tailor-made templates for various holidays, events and industries. The number of IG Story templates is still increasing, stay tunned and explored it now!
Vivipic is the best Instagram Story Maker.
Take the look of your Instagram Story to the next level.