Fathers are the first friend you make and the last love in your life. With Vivipic's collection of Father's Day ideas, images and quotes, you can wish your dad a very happy father's day and thank him for everything he does for the family!
Feel free to customize the images for your instagram/facebook post or download and send it directly to your dad by clicking the EDIT HERE button.
1. "You've gave me so much – your time, attention and … credit card." Better with unlimited credit limit…
2. "I love you, even despite your bad jokes." Yeh… I know you've tried very hard dad.
3. "I still have no idea how to change a tire, but you're only a phone call away!" I'll give you a six-star review, better than five-star…
4. "We all know I'm your favorite. Mom doesn't have to know." Competing the first place in your mind with your car…
5. "You're definitely one of my favorite parents!" Keep our little secret, don't tell the other one….
1. There should be a children's song: "If you're happy and you know it, keep it to yourself and let your dad sleep." It's really tiring to get the monkeys in bed after work…
2. "Being a great father is like shaving. No matter how good you shaved today, you have to do it again tomorrow." Behaved, be quiet and listen to your mom in infinite loop.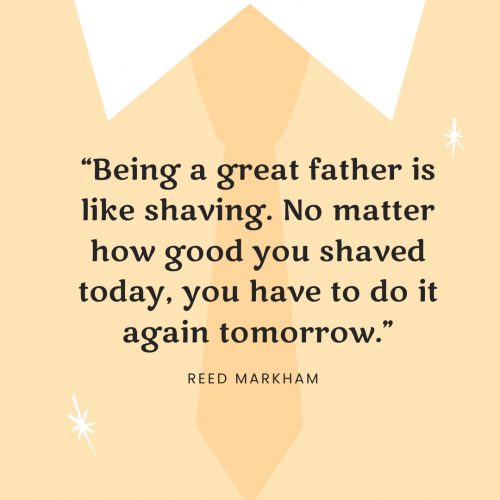 3. "Any fool can have a child. That doesn't make you a father. It's the courage to raise a child that makes you a father." Raising is the hardest part…
4. "A father is a man who expects his son to be as good a man he meant to be."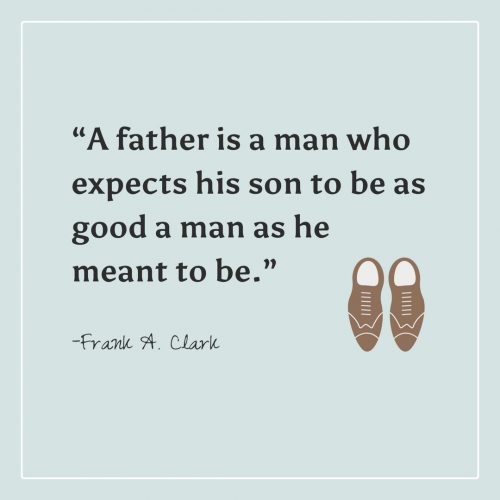 1."To the first man who ever loved me and taught me how to love." Maybe the only one who can't possibly cheat…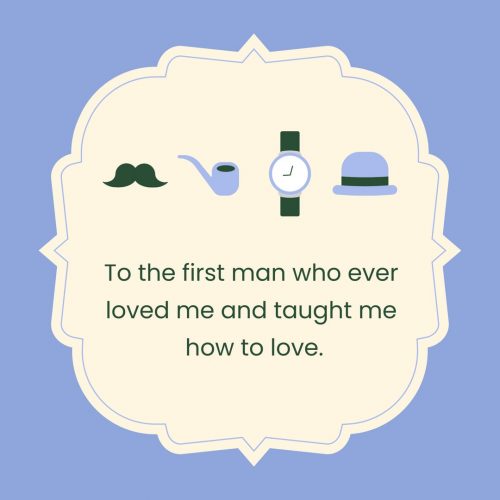 2. "My father didn't tell me how to live. He lived and let me watch him do it." I often wonder if he's from the special forces…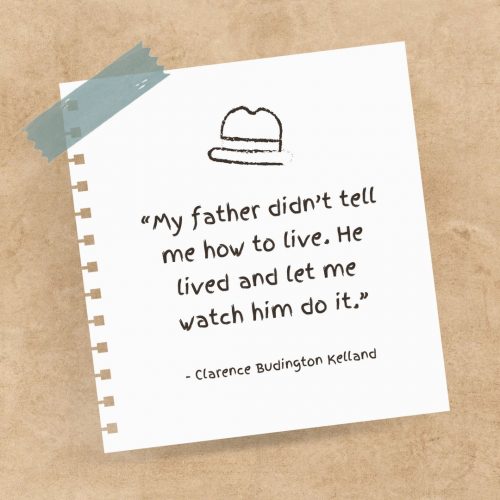 3. "When my father didn't have my hand, he had my back." With his back, I never feel lost and have the courage to stand up when I fall…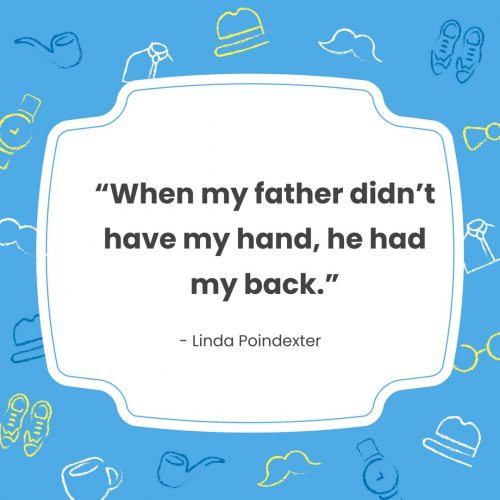 4. "My father gave me the greatest gift anyone could give another person: he believed in me." Sometimes when I doubt myself, he still believes in me…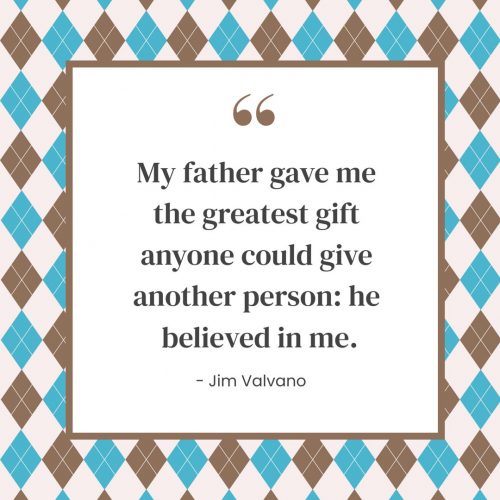 5. "If I didn't have you as a dad, I'd want you as a friend." I want to do a lot of things with you, pal…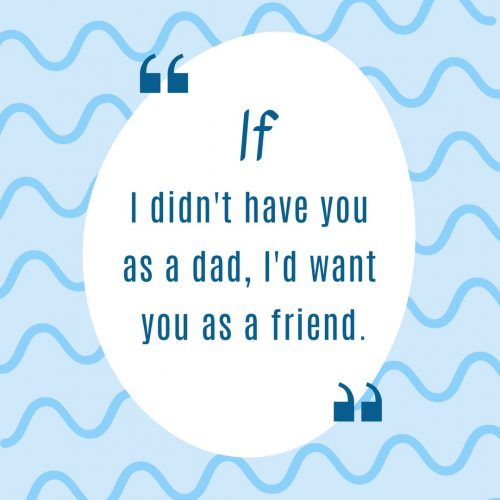 1. "Son, you may be a father now but that doesn't stop me from calling you my baby." No matter how old you are, you are always a child in my eye.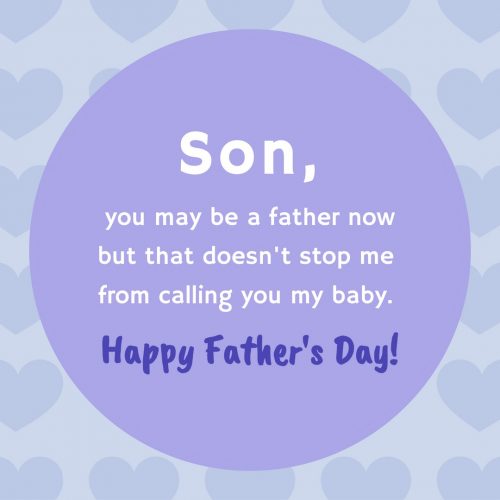 2. "Enjoy your journey as a dad, my boy." And you'll know how hard it was to bring you up.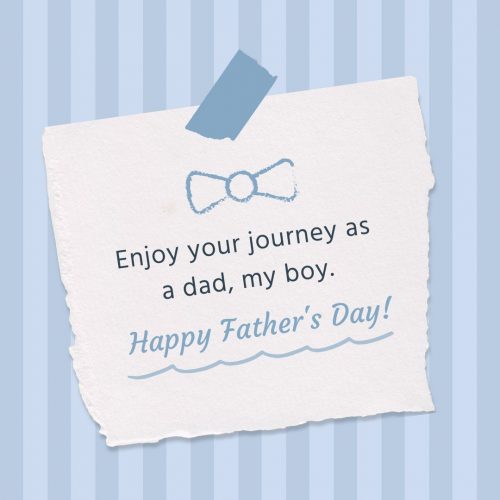 3. "Welcome to the league of parenthood, son" I'm sure you'll do well. Good luck!