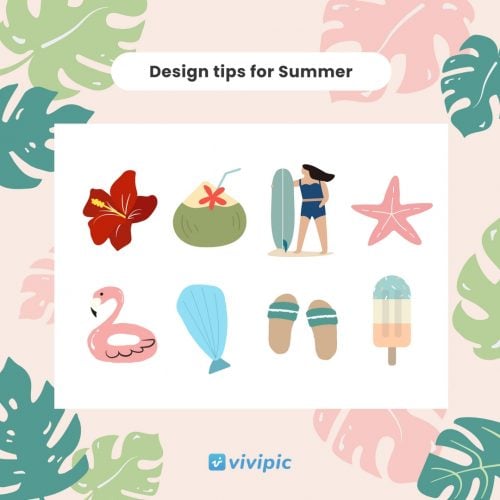 However, the most common situation is that users do not know where to put the materials. Therefore, the designers of Vivipic have made a series of beautiful invitation card templates for pool parties, and demonstrate how to use these materials perfectly.
If you are about to have a pool party and invite family and friends to cool off, you may wish to refer to the following pool party invitation cards!
Pool party invitation cards in aqua color
A pool party is inseparable from water! In addition to the blue water background, you can see that the designer fills the picture with swimming pool objects, such as crane toys and bikini girls, as if you can feel the coolness of the water.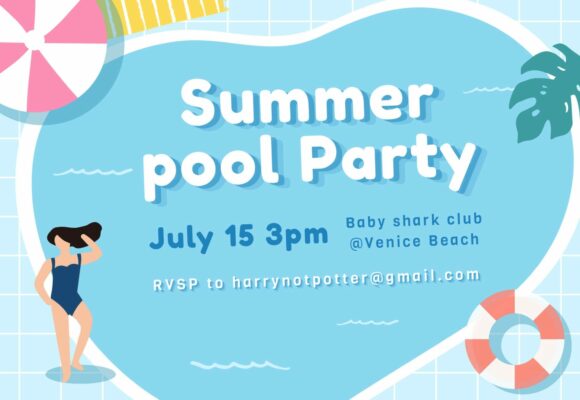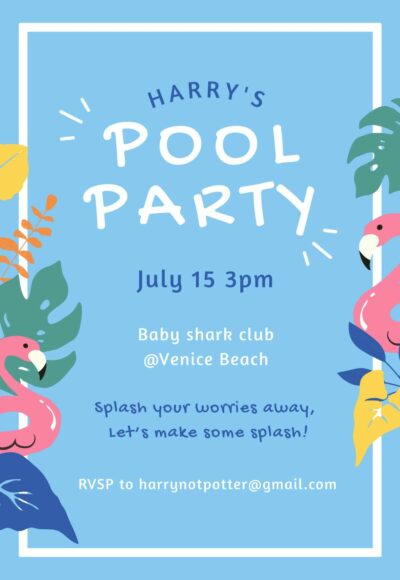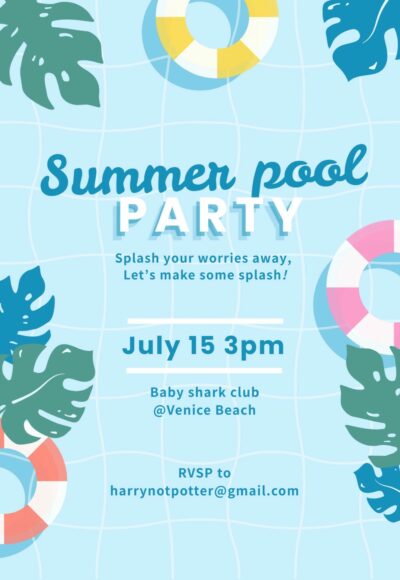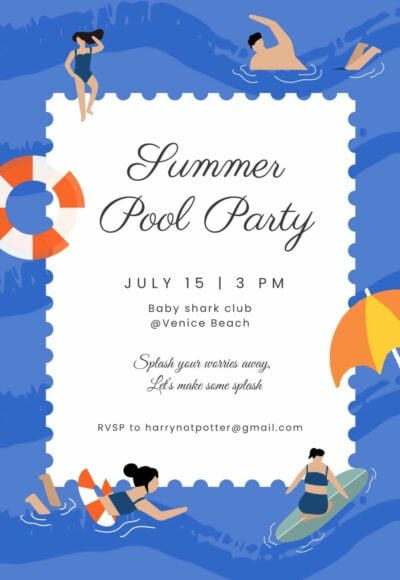 Beach themed pool party invitation cards
Beach is also the best impression in summer. The image of sand presented with a brown base makes people know that it is a summer event at a glance.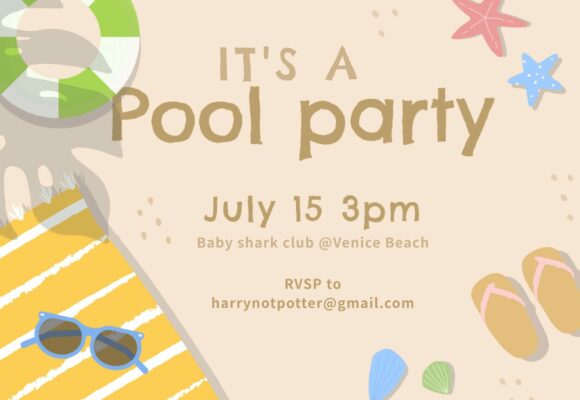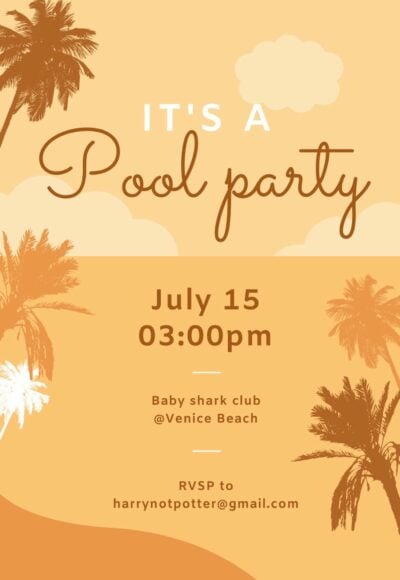 Cute pink pool party invitation cards
If you want to have a sweet beach party, pink and blue are a good combination, with tropical plant material, the overall design presents a simple and lovely feeling.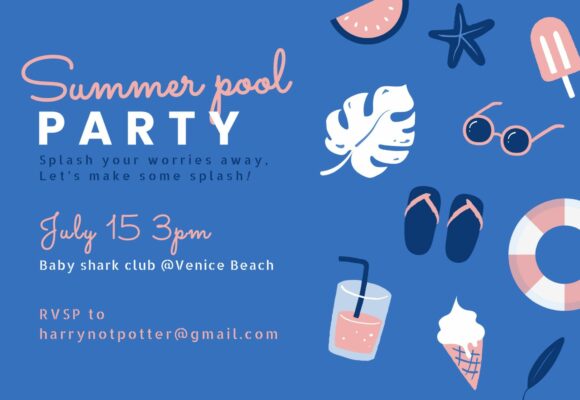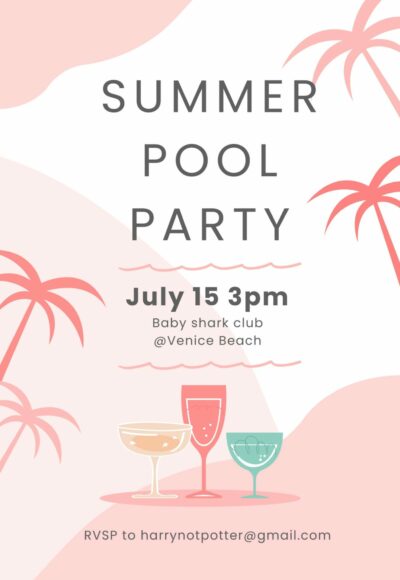 Cool green pool party invitation cards
In addition to blue, green and cyan are actually good materials for presenting summer. And not only water can achieve the feeling of a pool party, but coconut trees and tropical fruits are very practical to enhance the texture of the invitation cards.