Summer is here that means people are recharged with energy and the summer events are ready to run! To make your summer more exciting, Vivipic introduces thousands of summer materials. In addition to our exclusive clipart, we have a considerable amount of background images available for commercial use waiting for your design.
First of all, we would like to introduce the summer clipart exclusively illustrated and launched by Vivipic's designers. Flowers, coconuts, popsicles, beach and all summer images you can think of can be found.
Search "Summer" in the Object library of the editor.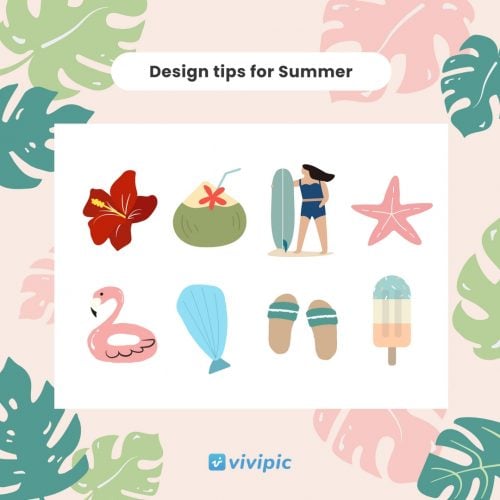 When it comes to summer, beach party is never missed! If you are going to hold a summer event, music festival or market sales, with the sun, water and sand as  background plus event information, an eye-catching advertisement is complete!
Search "Beach" in the Photos library of the editor.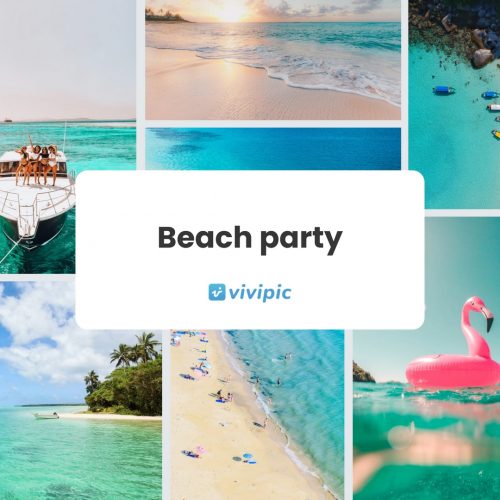 Like Vivipic's other design articles, plants have always been good design materials. Summer plants can play their roles even better, such as the large leaves of rainforest plants, or bright flamingo-colored flowers, which can show a full summer feeling.
Search "tropical plants" or "tropical forrest" in the Photos library of the editor.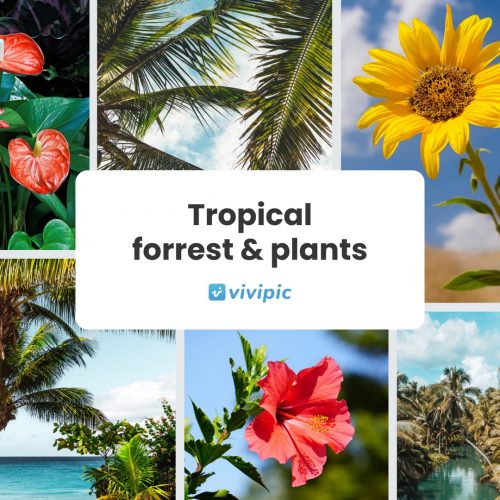 You must have some food to cool off the summer heat. Fruits, smoothies and mojitos are all good food materials that make people feel the cooling as soon as they see the patterns. They are good helpers for making event posters or summer menus.
Search "tropical food" in the Photo library of the editor.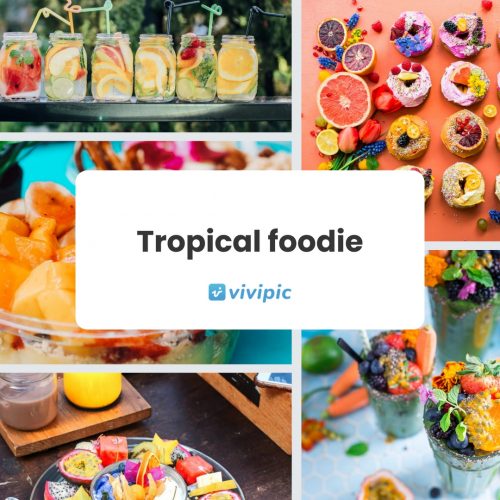 The sun goes down late in summertimes, and the gradient of the dawn is very beautiful.  Many summer activities are held in the evening to get rid of the heat and the setting sun provides a nice atmosphere of "Hotel California", which makes it suitable as a background image for evening activities.
Search "summer sunset" in the Photo library of the editor.