Everyone has had this exclamation: I'm finally 21! The 21st birthday signified the start of an adult life and the independence it brings with it. More importantly, start being responsible for yourself. You can party and party as much as you like, but don't forget who you are and what to do in life. Invite your friends to celebrate this once in a lifetime and splendid 21st birthday with Vivipic!
The 21st birthday means that you are about to start a life that you can completely control. It should have a splendid and sparkling start, giving people a feeling of hope. Therefore, the following templates focus on shining, making the host the focus of the audience.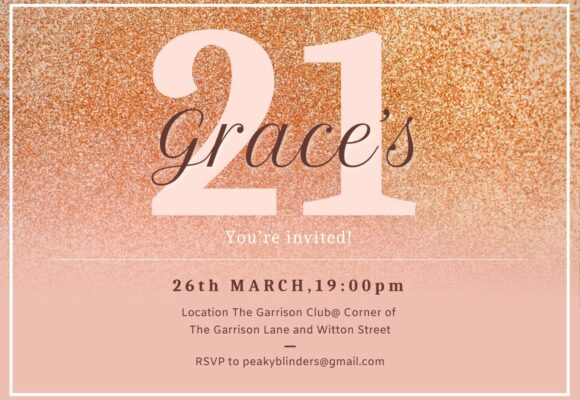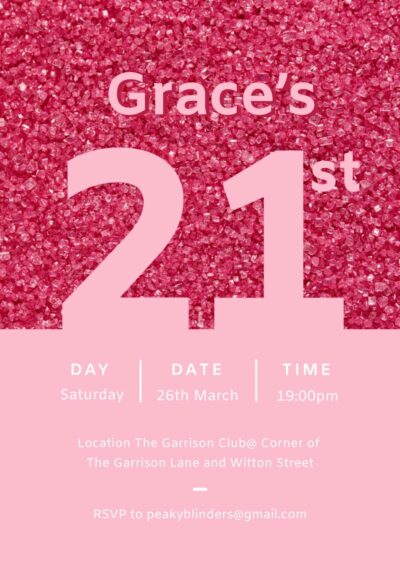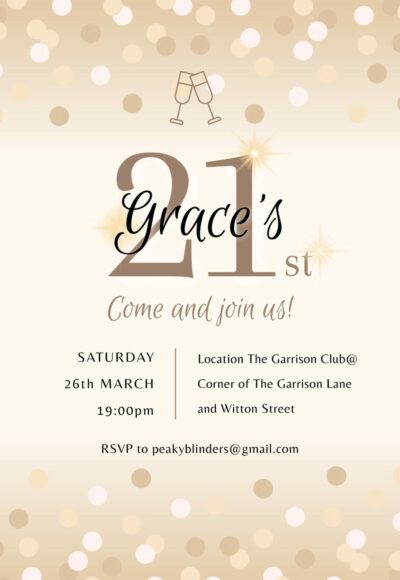 A turnaround at the age of 21 is that it is finally possible to drink legally! Vivipic designers have designed a lot of hand-painted materials related to drinks and beverages, making the theme of the invitation clear at a glance, yet playful and beautiful.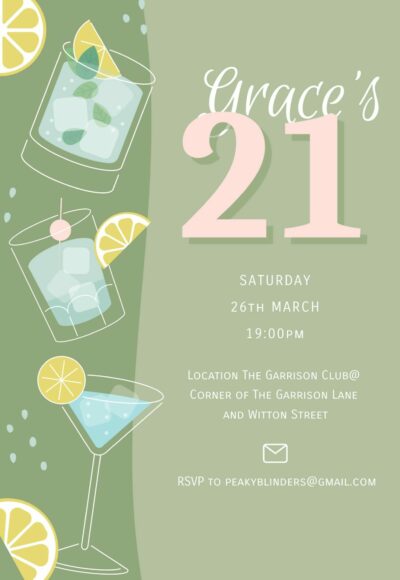 In addition to the high-profile and playful style, we have a low-key 21st birthday invitation card. Dark blue gives people a sense of stability and is the color favored by many people. Purple is a little more gentle, combined with marble pattern to enhance the overall texture.