"Life doesn't come with a manual. It comes with a mother." Mother' Day is the one of the holidays people celebrate and marketing activities prevail. Therefore, here comes the questions – How do we make Mother's Day design in line with the sweet atmosphere without being tacky?

Mother's love is installed in nature. It is commonly seen that Mother's Day design goes with the imagery of flowers and nature. Bright and lovely flowers such as tulips, carnations are generally regarded as mother flowers and illustrated by Vivipic designers and can be found in Objects resources in the workspace.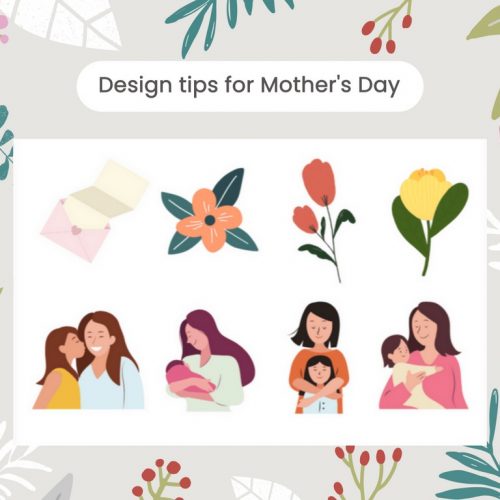 Echoing the theme of flowers and nature, it is undoubtedly reasonable to adopt the red, pink and purple system, and embellish it with some green in your design to create the atmosphere of gentle and firm. Recommended Mother's Day colors could be referred to in below.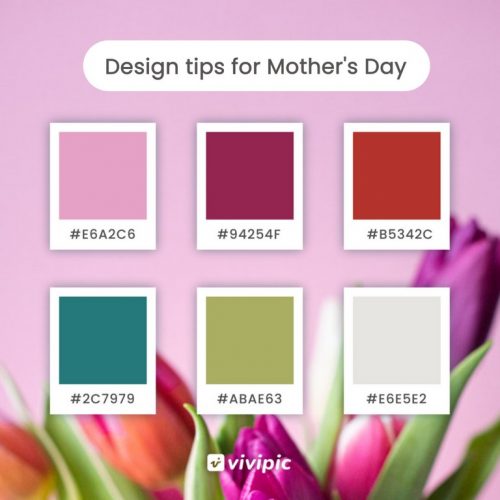 Since Mother's day is to shown intimacy, rigid and inelegant design components are not so welcomed. Instead, we induce 5 kinds of popular Mother's Day fonts that could be easily searched and found in the Texts resources in the workplace. Casual hand-writing catches the eyeballs of your audience whether they are moms receiving your literatures or people who are looking for ways to express their gratitude.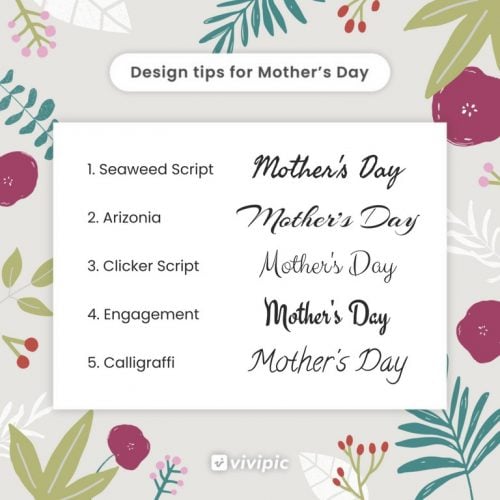 If there is way too many combinations to do Mother's Day design, you can directly go to Vivipic Template Center to find a ready design. Select Mother's Day at event filter then select a required size, you may get your desired design most efficiently.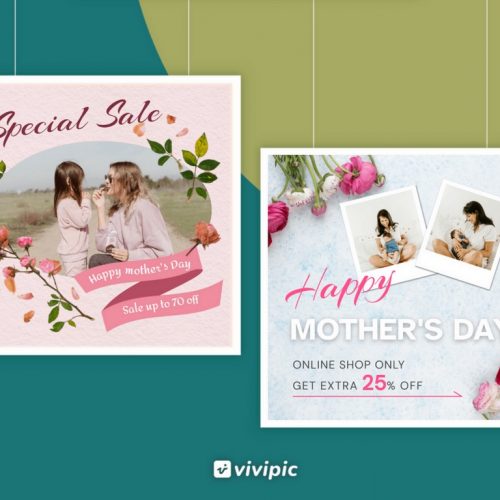 With the elements, colors, fonts and templates recommended above, do you get inspiration from our design recipes for Mother's Day?
In Vivipic Template Center, we have templates for sales promotions, products storytelling and more ready designs for Mother's Day. Check it out: https://vivipic.com/templatesq=mother%27s\
Learn more about us: https://vivipic.com/