What is MidJourney? MidJourney is a new AI-powered tool that can turn any imagination into artwork from text. You might have seen some messed-up AI-generated arts in the past. However, the resulting arts from MidJourney will definitely WOW you – they're not only unique but some of them are really breathtaking. 
We're fascinated by this text-to-image concept so we applied to be a part of this tool's beta. We spent a few days playing with it and have so much fun! In this article, we want to show you some artworks that caught our attention. Then we will show you some keywords we have tried or we learned from others' experiments. Hope these will give you some inspiration and help you create specific artwork with more clear and detailed instructions. 
These arts were created by a computer.
Check out the following artworks generated by MidJourney and they will change how you think about artificial intelligence. Some of them are created with the marketing and branding ideas.
With this black magic, now we can turn our imaginations and even our dreams into imagery without limitation.
Questions You Might Have..
How to access MidJourney's beta?
First, you have to install Discord and register for an account. It's free. Then you need to get an invitation code for accessing MidJourney Beta. Currently, there are three ways to get the code. 
(1) https://www.midjourney.com/ Click on "Apply for Beta" on the site and fill out the required information. Once you pass the application, the invitation code will be emailed to you. However, it is still uncertain how long it will take to review an application. So make sure you fill out the information as completely as you can. 
(2) Users who subscribed for $10 or $30 will receive 5 invitation codes. Every code can create an invite link for one person to join the server. You can find someone who already has access to MidJourney for an invitation. 
(3) 06/17/2022 update: this Facebook group Midjourney AI allows members to ask for invitations by following the group rules. 
If you are invited, each free account will have 20-25 image quota to try out MidJourney Bot. After you run out of quota, you can subscribe to Basic Membership or Standard Membership. 
You might ask, "How can I get a code if I am interested in paying for a subscription?" The answer is no at this moment. Subscribing is only possible after you get invited via the methods above.
** Please note: this post is a review from Vivipic and registration for Vivipic doesn't mean you can access MidJourney. You can only access MidJourney's beta by following the steps mentioned above. 
A Collection of Materials Created With MidJourney
For the beginners, you can check out MidJourney's Quick start guide. And after some experiments, you might start getting a feel for what keywords work. So do we! We cannot resist the urge to show our explorations. We will also share the keywords we've tried and thus got stunning results with you.
Pink wall paper with Terrazzo texture. Keywords for these images include: Terrazzo texture,pink ::2,white ::1,garnet color ::1,yellow ::0.5,black ::0
Keywords for these images include: watermelon sofa with empty background
Keywords for these images include: marble texture,blue ::1,white ::1
Keywords for these images include: tumblr aesthetic
Others (06/24/2022 update)
Keywords for these images include: sunset.big,bright sun.sun goes down the sea level.background sky. impressionism.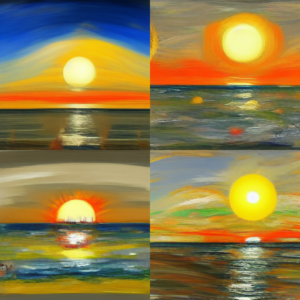 Keywords for these images include: The clock hangs on the wall and the piano is on the orange plain carpet in the living room, impressionism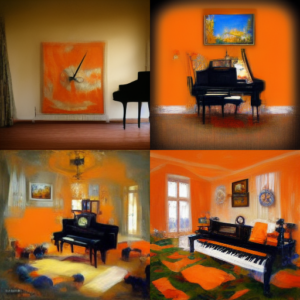 Keywords for these images include: realistic bubbles cinematic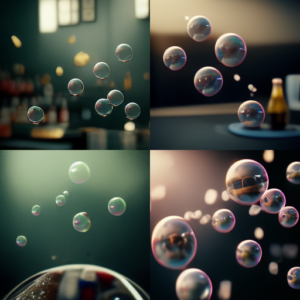 Keywords for these images include: dream night sky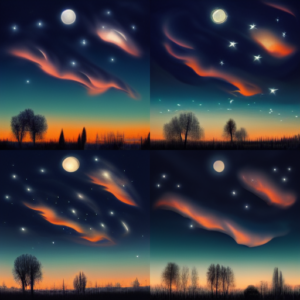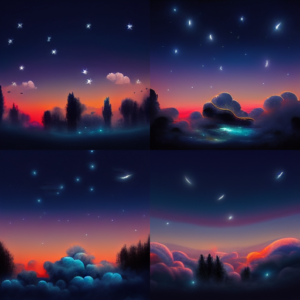 Can artworks generated by MidJourney be used for commercial purposes?
MidJourney has listed these License information in its Discord channel #rule. You can check the details of License there.
If you are a Paid Member, you can use the Assets you create without restriction. You can use, copy, modify, merge, publish, distribute, sell copies of the Assets.  But If you are using or redistributing the Assets in any way that is associated with blockchain technologies, you may either pay MidJourney 20% of revenue generated from any use of the Assets above $20,000 a month, or enter into an alternative agreement with Midjourney. 
We've tested MidJourney with dozens of prompt ideas, it looks like it still has a long way to go to generate graphics and vectors precisely, so we will wait and see. On the other hand, Vivipic is a free online design editor with variety of templates and design elements frequently updated. Visit our template center to learn more>>